VISOR V2 PLUS
Polycarbonate eye protection designed to work with all Plasma, Superplasma, and HP series helmets. EN 166 rated to protect the eyes of workers from medium level energy impacts. Attaches with Plasma V2 Visor Screw Set. Securely flips up and down. Available in 3 lens color options for various levels of light transmission.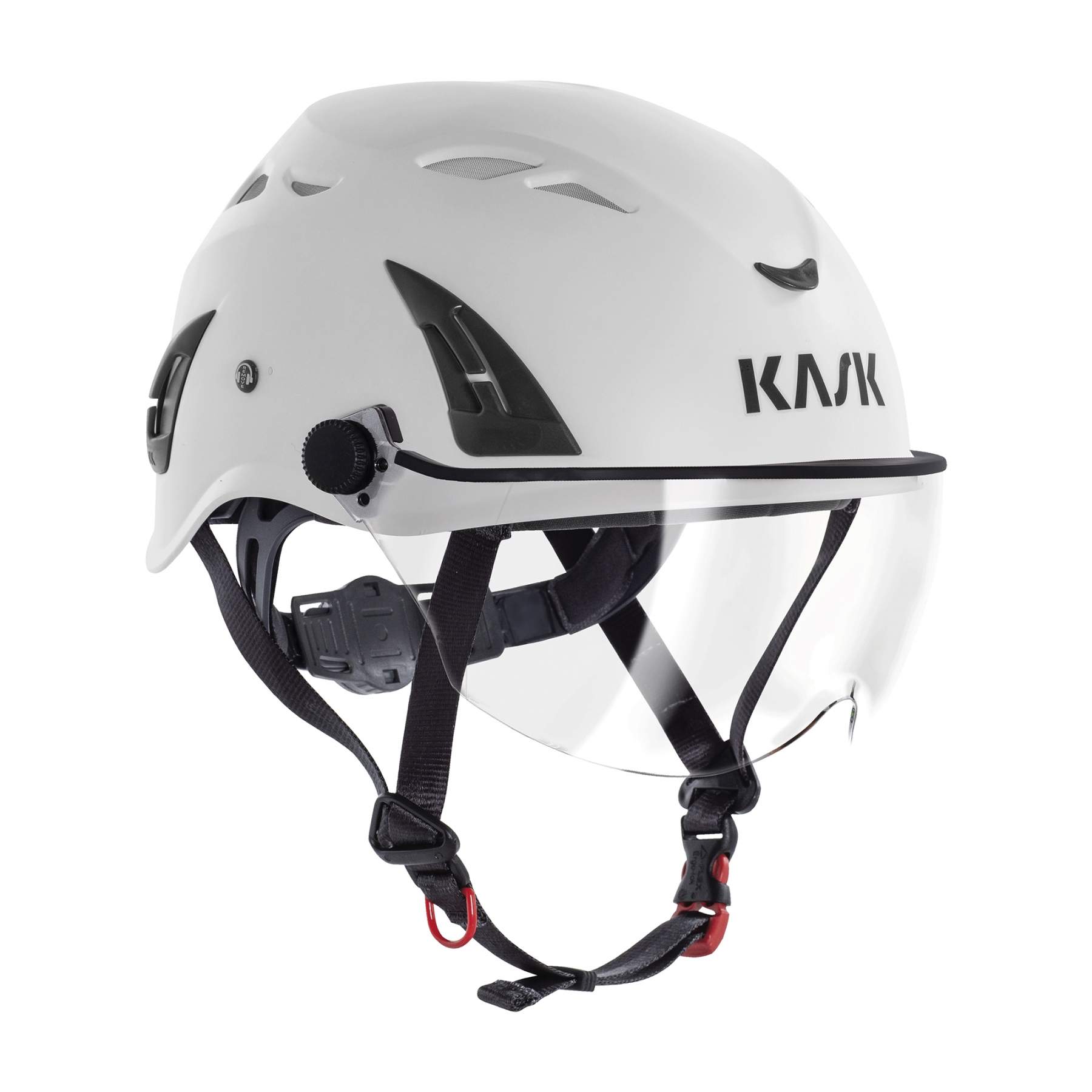 technical description
---
product code
WVI00018-500 TRANSPARENT
WVI00018-510 SMOKE
WVI00018-520 SILVER MIRROR


Designed to work with Plasma, Superplasma & HP series helmets
---
standards
EN166/EN14458/ANSI Z87.1
material
Polycarbonate
optical class
1
weight
80 g
category
II
length
110 mm / 4.3"
ANSI Z87+
Yes
---
markings
EN 14458:2018 | KASK | V2B | YY/MM | = | | BT | K | 2C-1,2 CE | 2C-1,2 | KASK | EN 166 | 1 | BT | K | N | ANSI Z87+ U6 X D3 *VLT differs for smoke and silver mirror

---
technologies
ANTI-FOG
Lens treatment that resists condensation build-up.
SCRATCH RESISTANCE
Scratch treatment that increases product durability and longevity.
CUT PROOF EDGE
Eye shield edge detail for enhanced wearer safety.
PANORAMIC LENS
Developed to maximize visibility with minimal viewing distortion.
DRIP PROOF UPPER CONTOUR
Rubber edge detail that blocks moisture from entering helmet.
EXTREME TEMP IMPACT RESISTANCE
Able to withstand impact in low and high temperature ranges.
COMPATIBLE WITH GLASSES
Accommodates the wearing of corrective eyeglasses.
ABRASION AND DUST RESISTANCE
Lens treatment for increased durability and viewing clarity.
VISOR V2 PLUS COLLECTION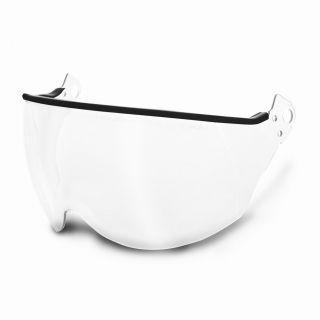 VISOR V2 PLUS
WVI00018-500, transparent
zoomable image