HEARING PROTECTION- SC3
Orange-colored earmuffs used in environments with high noise levels (NRR 27 db). Typical applications include: airports, car racing, while using pneumatic drills, etc. Attaches directly to all Zenith Series helmets. Requires Plasma Earmuff Adaptors to attach to all Plasma, Superplasma and HP series helmets.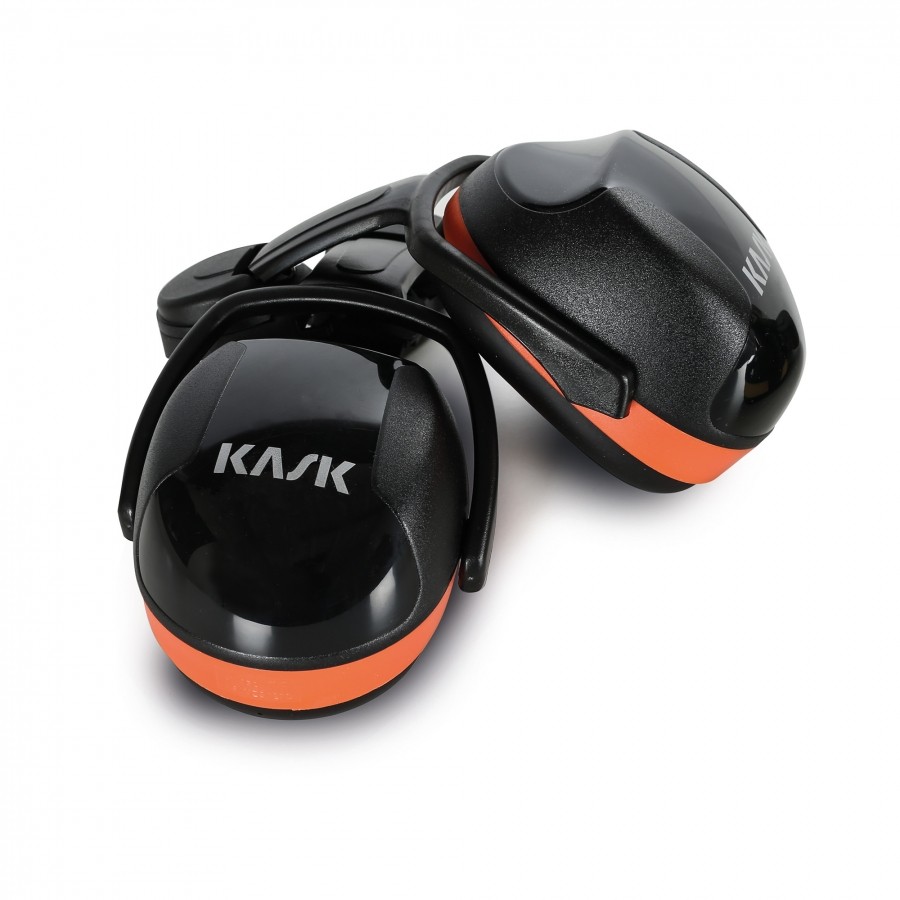 technical description
---
product code
WHP00006

Designed to work with all KASK helmets
---
material
EAR CUPS AND SPACER:
ABS thermoplastic
FOAM LINER: Polyether
standards
EN 352-3
ANSI S3.19
weight
350 g
SNR
29-31 dB (A)
---
technologies
STANDARD 30 MM SLOT
Attaches to integrated 30 mm (Euro) slots.
COLOR CODED PERFORMANCE LEVEL
Color coded to indicate noise reduction performance level.
EASY SIZE ADJUSTMENT
Adjusts seamlessly to almost any head shape or size.
NON-CONDUCTIVE
Made with materials that do not conduct heat or electricity.
CERTIFIED FOR USE WITH KASK HELMETS
Performance tested with all KASK safety helmets.
---